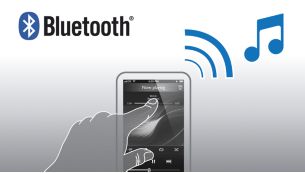 Stream music wirelessly via Bluetooth™ from your smartphone
Bluetooth is a short range wireless communication technology that is both robust and energy-efficient. The technology allows easy wireless connection to iPod/iPhone/iPad or other Bluetooth devices, such as smartphones, tablets or even laptops. So you can easily enjoy your favourite music, sound from video or game wirelessly on this speaker.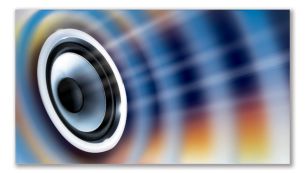 MAX Sound for instant power boost
MAX Sound technology produces an instant boost in the bass, maximising volume performance and instantly creating the most impressive listening experience with just the touch of a button. Its sophisticated electronic circuitry calibrates existing sound and volume settings, instantly boosting the bass and volume to maximum levels, without distortion. The end result is a noticeable amplification of both sound spectrum and volume and a powerful audio boost that will add mileage to any music.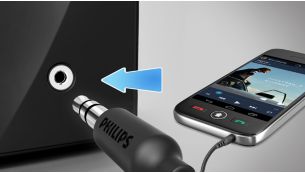 Audio-in for portable music playback
The Audio-in connectivity allows direct playback of Audio-in content from portable media players. Besides the benefit of enjoying your favourite music in the superior sound quality delivered by the audio system, the Audio in is also extremely convenient as all you have to do is to plug your portable MP3 player into the audio system.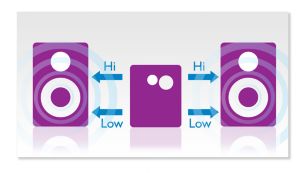 Dual amplifier for better sound performance
Dual amplifier ensures enhanced sound performance by reducing inter-modulation between the woofer and tweeter, since each transducer is driven by its own dedicated amplifier. The result is deep and powerful bass sounds that have a high impact without interfering too much with the higher frequencies so they remain pure and detailed. Utilised in combination with precise, active crossover design, better control on the phase and frequency response of each transducer is achieved, resulting in more balanced and natural sound.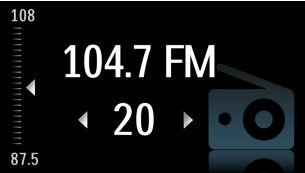 Digital tuning with preset stations for extra convenience
Simply tune into the station that you want to preset, then press and hold the preset button to memorise the frequency. With preset radio stations that can be stored, you can quickly access your favourite radio station without having to manually tune the frequencies each time.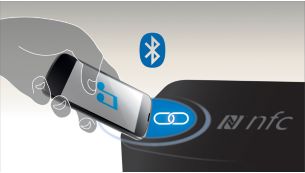 One-Touch with NFC-enabled smartphones for Bluetooth pairing
Pair Bluetooth devices easily with one-touch NFC (Near Field Communications) technology. Just tap the NFC-enabled smartphone or tablet on the NFC area of a speaker to turn the speaker on, start Bluetooth pairing and begin streaming music.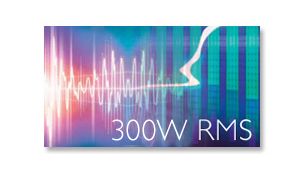 300 W RMS total output power