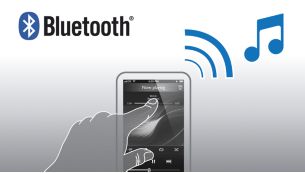 Stream music wirelessly via Bluetooth™ from your smartphone
Bluetooth is a short range wireless communication technology that is both robust and energy-efficient. The technology allows easy wireless connection to iPod/iPhone/iPad or other Bluetooth devices, such as smartphones, tablets or even loptops. So you can enjoy your favorite music, sound from video or game wireless on this speaker easily.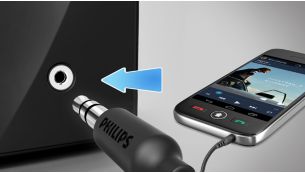 Audio-in for easy portable music playback
Make one easy connection and enjoy all your music from portable devices and computers. Simply plug your device to the AUDIO-IN (3.5 mm) port on your Philips set. With computers, the connection is typically made from the headset output. Once linked, you can enjoy your entire music collection directly, on a set of superior speakers. Philips simply delivers better sound.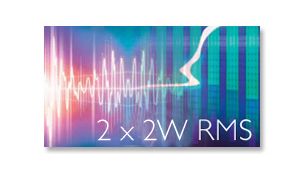 4W RMS total output power
This system has 4W RMS total output power. RMS refers to Root Mean Square which is a typical measurement of audio power, or rather, the electrical power transferred from an audio amplifier to a loudspeaker, which is measured in watts. The amount of electrical power delivered to the loudspeaker and its sensitivity determines the sound power that is generated. The higher the wattage, the better the sound power emitted by the speaker.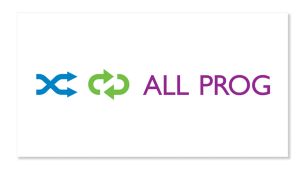 CD Shuffle/Repeat for personalized music enjoyment
The "Shuffle/Repeat" function helps you to get rid of the boredom of hearing your music played in the same order all the time. After loading your favorite songs to the player, all you have to do is to select one of the modes – "Shuffle" or "Repeat" for your tunes to be played in different modes order. Enjoy the different and unique music experience every time you hook up to your player.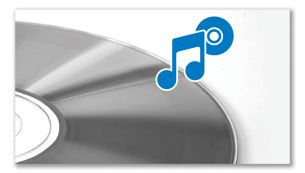 Play MP3-CD, CD and CD-R/RW
MP3 stands for "MPEG 1 Audio layer-7.6 cm (3") .MP3 is a revolutionary compression technology by which large digital music files can be made up to 10 times smaller without radically degrading their audio quality. MP3 has become the standard audio compression format used on the world wide web, allowing quick and easy audio file transfer.
20-track CD programmable
The CD progammable playback feature allows you to enjoy your favorite tracks in the sequence you want.