Why to buy Toshiba 3W CD Player/Radio – Orange (TY-CRU20) :
Toshiba TY-CRU20 3W CD Player/Radio
Toshiba presents a top-loading MP3 CD player boom box with a built-in AM / FM radio tuner and USB playback. Play your favorite music and MP3 CDs from the CD player or audio files with the aux input and USB playback. The telescopic FM antenna provides clearer reception, and the high-output stereo speakers fill your home with dynamic audio. Attractive exterior adds a stylish touch to any room. And the easy-to-read LCD panel lets you locate the CD controls quickly, even in the dark.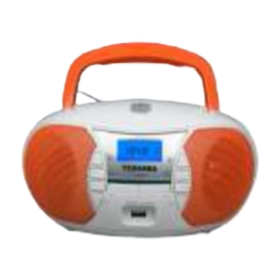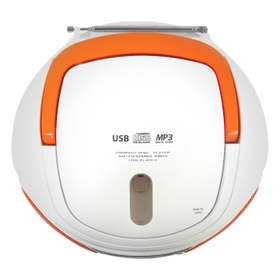 Toshiba TY-CRU20 18W Portable CD Radio Player comes with a top-loading CD player and a USB slot for MP3 and WMA playback. You can enjoy all your favorite music stored on CDs or USB drives. You can also enjoy the latest hits using the AM/FM stereo tuner. You can also record the music on your cassette tape.